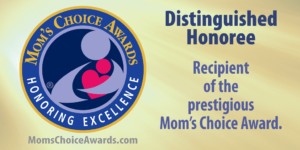 Meet the Author and Illustrator.
Vincent Verrico

Author

Vincent P. Verrico was born in Brooklyn, New York, in 1965 and grew up in the great town of Middletown, New Jersey. He always has had a love of writing stories and is very proud of this book and to share it with you and yours. He hopes reading this story before you decorate your Christmas tree will become a new tradition in your home. Vincent loves his family, his dog, sports, friends, and Christmas!

Marcus Williams

Illustrator

Born in 1981 in Louisiana and raised in California, Marcus Williams fell in love with art at the early age of three. After finishing high school in Atlanta, Georgia, he began his professional freelance illustration career, focusing on small businesses. Over fifteen years later,Marcus has fine-tuned his passion for helping others tell their stories through the use of his illustrations. Children's books, comic book art, and character design have become a mainstay of his work, but only time will tell which creative path he will blaze in the future.
"I wanted to write a book that families could read every Christmas! Marcus is a rockstar as an artist and I was beyond lucky to meet him and have him work on this book."

− Vincent Verrico
"It was a joy working with Vincent! I love how the book came together, and my kids love the book."

− Marcus Williams